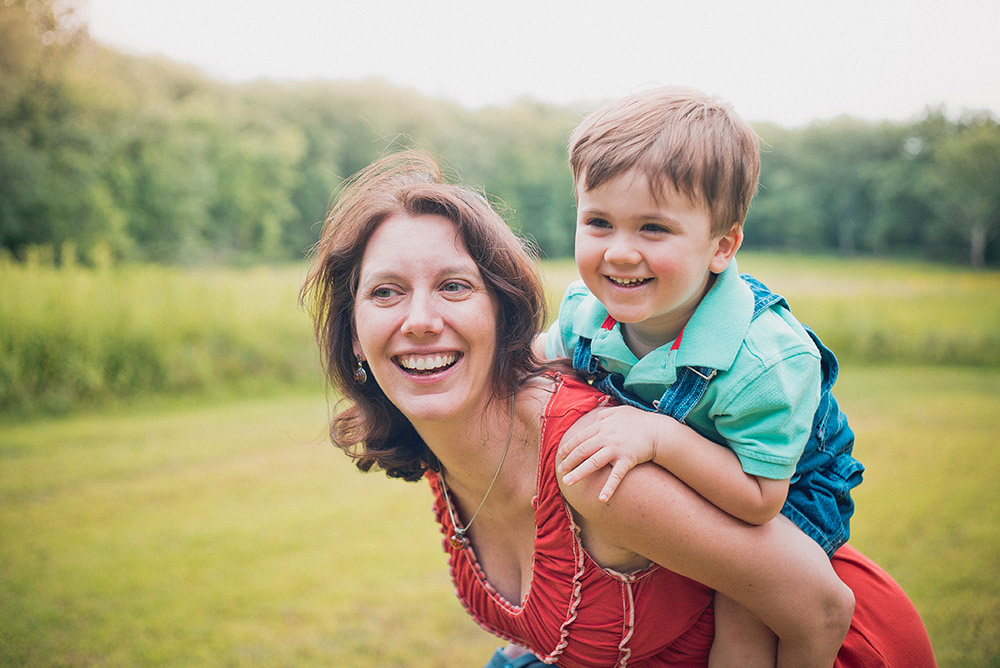 I'm a clinical play therapist, childhood mental health expert, mom of two and founder of Peaceful Parenting. 
I'm here to reimagine what family life can look and feel like, especially for parents who have "big feeling" kids. 
I counsel from both professional and personal experience. When my first kid was born, he was easy. I actually thought to myself, "I am such a good mom.  Look at how my kid listens to me, stays calm when things go wrong and does what he is told. I must be doing all the right things! Who says parenting is so hard!" Oh, how pride cometh before the fall. 
Then my second kid came along. And she was fire. All the tricks, tools and parenting strategies I'd been relying on for years failed me. She was (is!) strong willed, big feeling and a fierce self-advocate. Try to imagine Rosie the Riveter and Beyonce having a baby – you've got my girl. 
She needed a different way of parenting. Luckily, I had already been immersed in child development for over a decade by then so I knew her challenging behavior was her way of communicating her needs to me. And I could say yes to her feelings while saying no to her behaviors, which taught her how to ride the wave of her emotions without always being taken over by them.
But not every parent has advanced degrees in childhood mental health. And all the parenting books, Dr. Google advice, and mommy FB groups don't help when you're facing the 17th tantrum of the day. 
So I've made a commitment to teach parents how they can foster their child's coping skills and resiliency by using mindful parenting practices and simple, effective play therapy interventions at home. 
As Glinda the Good Witch reminds us, "You've always had the power my dear, you just had to learn it for yourself." With my guidance and support, you can find the power to move your family life from chaos to calm.  
Thank you for bringing my family back to life, for always having a reassuring word, a calming validation, and a similar experience for us to share. You are truly a blessing for my family!